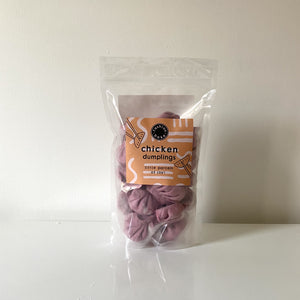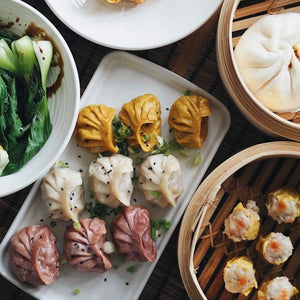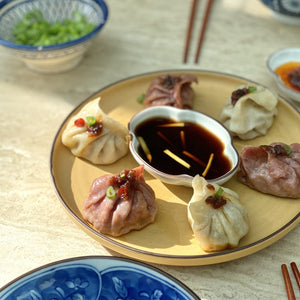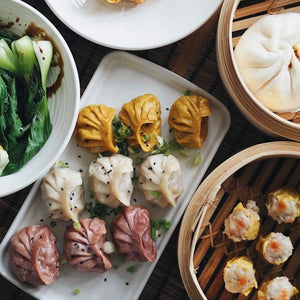 Chicken & Chinese leaf dumplings (20)
Juicy chicken dumplings for the chicken lovers! 

You get 20 dumplings (approx 650g) in a packet.
Dumplings come frozen with full fool proof cooking instructions.
Please see allergens below. 
CONTAINS: WHEAT, SESAME, SOY, ALLIUMS, MOLLUSCS
*IF YOU HAVE ANY ALLERGIES, PLEASE ADD TO REQUESTED BOX BEFORE CHECK OUT*
(Second image by @Jogirleats)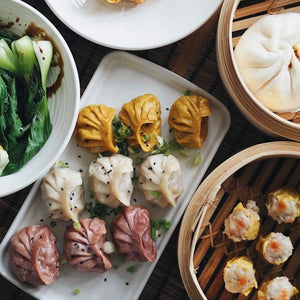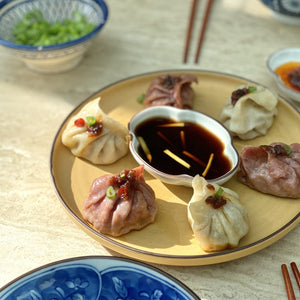 Look and Taste Incredible!
The dumplings not only look great but they taste even better! You can tell they are handmade and made with care I also love the fact they are so easy to make. I can't stop eating them!
Tasty as ever
These dumplings are stuffed full of tasty chicken and greens.
Love the colour coding so you know what flavour dumplings you are eating.
Gorgeous Dumplings!
Jessica's dumplings are to die for! They are genuinely too pretty to eat with those perfect pleats but they taste so delicious you have to get stuck in! Keep up the great work!
Chicken dumplings
Delicious! So tasty and great to be able to have such quality dumplings at home.